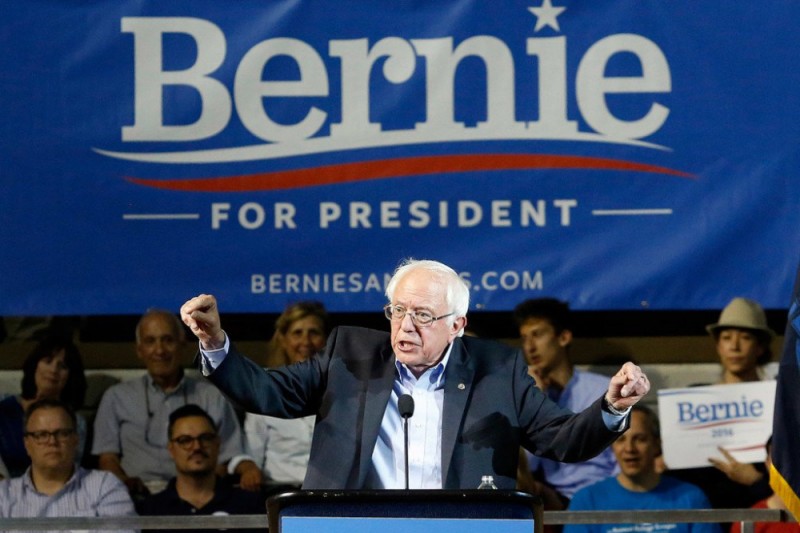 I'm a human rights activist (mostly focusing on Latin American) and a newly re-elected member of the Alameda County Democratic Central Committee.  I'm an ardent Berniecrat and I've just been selected to be a California PLEO ("party leader and elected official") delegate for Bernie!  I couldn't feel more humbled and more honored.
I believe that the Democratic party has an incredible opportunity this July in Philadelphia: to stand up for the principles that it claims to advance: human rights and social justice, a clean and healthy planet, peace and the rule of law, equality and a real democracy.  It could – at least in theory – reject the corruptive influence of big money, choose principle over campaign contributions, and support the one candidate that actually stands up for regular people: Bernie Sanders.  That is the message I will bring to Philadelphia.
Please help me cover the exorbitant travel costs.  Hotel rooms at the convention hotel are $650 a night (plus tax) and the rest of Philly seems to be booked already!
You can make a paypal contribution here*
Thank you in advance for your generosity,
Marga
*NOTE: Please DO NOT contribute if:
You are NOT a US citizen or a permanent resident (it's against the law)
You are a federal contractor (also against the law)
You are not an actual person (corporations & labor unions are prohibited from contributing)
You will be up for the Democratic endorsement in Alameda county in the November election (I will be voting to endorse candidates and it would create a conflict of interests).