I have A LOT of perfumes.  Until a few years ago I never wore perfume at all. But then I got one perfume and I got the perfume bug. My obsession with subscription boxes has also allowed me to get quite a lot of samples, which is great as I like to change perfume frequently. But exactly because I have so much perfume, I don't always remember which ones I like and which ones I don't. So I've decided to keep a record here which includes both bottles and samples.  My favorite scents are citrus, followed by greens and flowers, specially white flowers.
Amouage: Sunshine Woman C
This perfume is supposed to have top notes of almond and Davana, middle notes of jasmine and vanilla and bass notes of cade and papyrus.  For my daughter, it smelled like the smoke used during Aztec folkloric dances.  To me, it's somewhat reminiscent of the cheap disinfectants used in  Mexican one-star hotels (actually, our local taqueria also uses it in their bathroom).  The sharpness of the perfume mellowed out after a while, into some old-fashioned soft oriental.  As that, it lingered on my skin for hours.  Fortunately, I'm not into orientals as I would have hated to love this perfume and not be able to afford it.
Before trying this perfume, I never realized what it was to truly, truly hate a perfume.  To me this smells horrible, one of the worst things I've smelled.  Other that some acrid notes of fetid cheese, which actually lighten the scent, I can't actually describe it.  The image that comes to my mind is rat poison.
Now, the three other members of my household thought it smelled like sweet candy. My oldest daughter thought it smelled artificial, while my younger one described it as sweet tarts and claimed it immediately.  I have a feeling that my sense of smell is very particular.


Arquiste: Aleksandr B
This is a man cologne. It smells like leather with leftover tobacco and something slightly medicinal.  It's all toned down, however, and it doesn't have much sillage.  It makes me think of a natural science museum or an old, abandoned lab.  I can't imagine wearing it, as a woman, but it's intriguing.

Atelier Cologne Vanille Insensée B-
I am not a fan of vanilla scents, quite the opposite, but this one is preceded by such a rush of aldehydes (though they are not listed as a note) that I can almost enjoy it.  It reminds me a lot of the chemistry lab at school.
Avon: Extraordinary (discontinued) F
I have rarely hated a perfume as much as this one.  It's really just awful.  I only call it a perfume because it's overwhelmingly sweet in the way perfumes are.  It actually smells like a wooden cigar box that had whiskey or cognac spilled on it.  Just horrible. The only use I can think of for this perfume, is to wear it around someone you really dislike.

Avon: Far Away D-
The first spray is rough and alcoholic, but it quickly becomes soft and subtly, powdery and feminine yet grown up. Unfortunately, it quickly develops a harsh vanilla overtone which actually disturbs me. I so hate it. Others don't seem to smell the vanilla, though, and think it's just flowery and light. It's not.


Avon Femme B
On my skin, this perfume smells to me like very sweet white grape juice. It's floral and very feminine. It's also very young, it has an air of innocence. I gave it to my daughter because, in my 40's, I don't think I can get away with wearing this – unless, maybe, I'm going to tea in a garden and wearing a hat. I do like the smell, though it's a tad too sweet.

Avon: Forever B
This is a very well balanced soft floral. It smell clean, slightly sweet, and springy. It feels like a young perfume, but is balanced enough that anyone can get away with wearing it. It's a daytime perfume and I'm sure I'll finish my sample.


Avon: Flor Alegría C+
There is nothing complicated about this soft floral, but it's very pleasant when you first spray it. It's light, springy and perhaps too young for me, but it's subtle enough that I doubt anyone else will smell it. After a while, it unfortunately becomes harsher and more chemical, it just smells cheaper.

Avon: Imari: C+
On me and to me, Imari smells very musky with sharp notes of vanilla and amber.  To me, it smells like something in between an oriental and a chypre. As the musk soften the spiciness I actually wear this from time to time.

Avon: Flor Violeta B
This is a happy, lighthearted bouquet of flowers scent. It just screams "spring" to me. It is perhaps a tad too sweet, but it smells less "old lady" than most of the other Avon scents I like.


Avon: Just Play (discontinued) A
This is a lovely, simple and fun citrus/tangerine scent. It's the smell of summer, or rather, what you want to spray yourself with in summer to feel refreshed. Another of my favorites.

Avon: Moonwind (vintage) C
I'm not sure how to describe this perfume other than by saying it's one of those strong, overpowering 70's scents. It starts big, very big: "I am woman and I kick ass". It becomes gentler as it calms, somewhat powdery but still in an imposing way. I don't personally like this type of perfumes, they smell too much like old lady to me, but once in a while it's nice to have something that makes a statement.

Avon: Night Magic C
Night Magic is a simple, powdery, not too sweet fragrance that neither asks or offers much.  It's subtle, but not interesting.

Avon: Odyssey B
Odyssey is a floral musky scent, a very musky scent.  I wouldn't necessarily like it but for the fact that it reminds me of my grandmother.  Now, I know for a fact that my granny didn't wear this, as it didn't come out until a couple of years after she passed away, but she might have worn similar scents. Or maybe the powdery scent reminds me of her bathroom. I wear this from time to time just for nostalgic reasons.

Avon: Rare Diamonds (discontinued) C+
This is a rather soft powdery floral with some sharp amber undertones.  It's too harsh at first, though eventually it settles.  I think it's a perfume for cooler weather. It's not offensive, but not interesting.

Avon: Sheer Essences – Patchouli (vintage) C
Patchouli is by no means my favorite fragrance.  But once in a while I don't mind wearing.  Rarely, though.

Avon: Sweet Honesty B-
Sweet Honesty is a sweet (but not too sweet), floral, musky perfume (emphasis on the musk).  It smells very much like baby powder.   Though I didn't actually use baby powder on my kids (the great thing about disposable diapers is that they keep kids dry), this is a scent that brings me back to my childhood. I don't really wear this perfume, but I do find it sweet.


Avon: True Glow (discontinued) A+
This is probably my favorite scent. It's a warm citrus scent, tempered with some apple. It smells sophisticated and grown up but still citrusy (did I mention I love citrus?). I'd wear it all the time but it's been discontinued so I'm hoarding it.


Balenciaga Rosabotanica A+
I find this perfume very alluring. I don't notice any rose on me, just spicy greeness and something mildly chloroformic. 

Bath & Body Works Japanese Cherry Blossom perfume (discontinued) B-
This perfume is true to its name, it's a sweet cherry blossom scent.  Despite the fact that it's a perfume, rather than the usual fragrance mists you get at Bath & Body Works, it doesn't have very much sillage.  It's a little bit too sweet for me, but a pleasant scent for spring or fall.


Bill Blass for Women (vintage) C
This perfume has been reformulated, but I have the 1978 version (albeit from the 80's).  My perfume,however, is not yellow but dark amber.  I cannot recall if this was the original color or whether it has darkened with age.
This perfume has tons and tons of notes, so it's not surprising that all I can smell is a typical chypre. It softens after a while, but it doesn't lose its edge.  I don't like this type of perfume, but I know they smell better on me that they smell to me.


This is a lovely, well balanced, not overly sweet floral.  It's a grown up floral, something that a middle-age woman like me should be wearing – rather than the young scents I usually go for.


Cartier Baiser Vole A
At first, I thought this was going to be an oriental scent, but once the alcohol wore off it became a light and clean floral with some flashes of greens. Love it as well. It's very light, however.


Cartier Declaration B
This is a male fragrance, but I think a woman can get away with wearing it.  To me, it smells like an Arab spice market.  To be more precise, it smells like the great souk of Damascus smelled back before all the war and destruction.  It's not a scent that I crave to wear myself, but my memories of the souk are very happy and I'm afraid those are memories I will never be able to relieve.


Cartier: Delices de Cartier F
Growing up, whenever we had a stomach ache my mother would give us paratropina, an anti-spasmodic medicine with a horrible taste.  This perfume smells like paratropina tasted.   Needless to say, it's not a good thing.  To my 10-year old daughter this smelled like old lady's house, my husband thought it smelled of flowers and vanilla and liked it. 

Catherine Malandrino: Style de Paris D
This perfume is utterly ordinary and forgettable. It's heavy, sweet and one-noted. It almost smells like a syrupy cough drop tastes.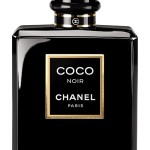 Chanel: Coco Noir C
This is a very mundane perfume, that smells like a thousand others. I can't really detect any notes. It's well balanced but it's boring. You can wear it and smell nice, but not distinctive.
This fragrance is an uncomplicated, but heavier, floral.  It's pleasant enough and I really should wear more often, at least in summer nights.


Charles of the Ritz: Forever Krystle (vintage) D-
This is another heavy, amberish 80's fragance. Not my cup of tea, but it has a nice bottle.
Chloé
Eau de Parfum B+
This is a very interesting perfume. It's a basically a floral, and in that sense a bit sweet, but it's tempered by fruit and cedar. Apparently the fruit is lychee, but I was still thinking white grapes. It smells both sophisticated and feminine, a professional scent that can still make you feel sexy. It's bold enough to suggest confidence and authority. I do like it.
This floral is light and feminine, a fresh, springy, non-challenging scent. I like it but it's one of those scents that doesn't stay on my skin.
CLEAN C+
CLEAN's original fragrance is primarily a lemon perfume, but it has enough of other notes to make it lose some its freshness and make it smell like a cleaning product, in particular one from Latin America.  Not for me.


CLEAN: Cool Cotton A-
This is a very light, fresh and clean citrus scent.  There isn't much to it, but it does smell like you want to smell when you get out of the shower.  It's less sweet than First Blush and more citrusy.  

CLEAN: First Blush A+
This is a perfume that pays homage to its brand name. It's fresh and crisp and clean.  The citrus notes add some sharpness, but otherwise it makes me think of sweet dew.
CLEAN Rain A+
This may be my favorite of all the CLEAN perfumes. It's absolutely fresh and clean, like a dewy morning. Or I guess, a spring day after it rains. 

CLEAN Shower Fresh Eau de Parfum B
Shampoo. That's how my daughter described this perfume.  I'd agree, though perhaps it's a bit sweeter than a typical shampoo.  It's not the best scent out there, but if you just want to smell clean, this will do.
It took me a while to realize what this smell reminded me, but the name is definitely a clue: clean laundry coming off the dryer.  I smell it, and I can feel the hot humidity hitting my face.  It's not a natural scent, but one that recalls drier sheets and even starch, but it's definitely a familiar one. 

Clinique: Happy Heart A+
This perfume is very aptly named. It makes me happy to wear it. It's a lovely scent, a mixture of florals and citrus but stronger on the florals. It's not sweet, however, which I love. It's airy and deceivingly simple, a morning uplift.
Comptoir Sud Pacifique Vanille Abricot C
I just don't like vanilla perfumes, and this is no exception.

Comptoir Sud Pacifique Vanille Extreme B-
I don't regularly like vanilla perfumes, but this one tastes edible. I smell toasted marshmallows, my husband, sugar cookies. My daughter vanilla and cotton candy, you get the drift.  It's pretty strong and pretty yummy. Not sure when I'll wear it, though.
Dana: Chantilly (vintage) D
I've had a mini of this perfume since the late 80's.  I think there may have been reformulations of this perfume, as I don't recall the smell of a bottle I got a decade later smelling the same.  In any case, this opened with soft, clean notes, somewhat reminiscent of soap.  It was quite pleasant.  But then the spices come out and it's just hideous (unless, of course, you like spices).  And by spices I really mean pepper.  Eventually that went away and the perfume became a soft oriental. Still, not for me.



Dana: Navy C
When my dear aunt Gladys would visit America, she would always buy multi-packs of drugstore perfumes to take back home.  Somehow I ended up with one of such.  I got rid of a couple of the mini-perfumes, but I still have the Navy.  It's not at all a perfume that calls to me. It's an oriental, and has the harshness of amber and vanilla I so dislike.  It does mutate into a musky floral, but without shedding the other notes.  It's not unpleasant, but it's not me.
Dana: Tabu (vintage) D+
This is one of the Dana perfumes that used to come in a set.  I didn't like it twenty five years ago and I don't like it now. It's a very strong oriental, and a very challenging one.  It's extremely spicy, somewhat bitter and very amberish.  It's supposed to have been created for prostitutes (or to smell like prostitutes?) and I can totally imagine a French whorehouse from the late 19th century smelling like this.  It's not my thing at all but I like how bold this is.


DEFINEME: Clara A
Clara is a scent for those who love to apply perfume to their wrists and smell themselves. It smells like a spring morning, early, when the temperature has just started to warm up.  You are clean and happy.  Alas, it has absolutely no sillage or staying power, so you can apply as much and as often as you want without anyone else being the wiser.


DEFINEME: Harper B
This is a perfume oil with notes of grapefruit, bergamot, honeysuckle & amber. Not disclosed, but definitely there, are aldehydes.  I didn't like this perfume at first, but once I realized it reminded me of formalin and the hospital wards of my childhood, it become disturbingly comforting.


Dolce & Gabbana light blue A+
A very nice grapy fragrance. Love it.

Elizabeth and James: Nirvana Black D-
Yikes! This is almost as bad as Avon Extraordinary (see above), though a bit more bearable. It's also disgustingly sweet and smells like a sweaty man wearing the scent of brandy spilled on an old cigar box.  It does smell masculine, but not in a good way.  PS: Went I went to sleep last night, after putting on Nirvana Black in order to test it, my husband says to me: "you smell weird".  When I told him what I thought I smelled like (the sweaty man part), he had to agree.
Emanuel Ungaro: Fleur De Diva (discontinued) B
This is a nice, well balanced white floral.  It starts a bit on the sweet side, but quickly gets tamed.  It's a little heavier than other florals, so I think it's more appropriate for afternoon and summer evenings.
English Laundry: Notting Hill Femme Eau de Parfum for women C
I found this perfume to be pretty generic. It started by smelling of, well, perfume and then it moved on to smelling like candy. It's not my style.

Escada Joyful for women A
This perfume is very aptly named. It's bright and airy and flowery and sweet but not too sweet, just a perfect, summer joy. I love it.


Escada Turquoise Summer C+
Hard fruit-filled candy. One of my daughters should like it. 

This is not classified as an oriental, but to me that's what it feels like. Really, it reminded me quite a bit of the Oscar de la Renta Oscar perfume I tried earlier.  Not my thing, but it's something my elderly aunt would have worn.


Exceptional Because You Are for Women B-
This is a simple, light floral. Smells perfectly nice, it's not too sweet, but otherwise it's pretty conventional. It doesn't last too long on me.


Exceptional Parfums: Simply Belle B+
This is a light, soft floral that on me smells like old-fashioned scented soap, the type my grandmother would buy and keep around the fancy guest towels in the closet. It's a very nice, soft, clean smell. Unfortunately it's very, very light and I think it dissipates too quickly. But I'll use the whole sample because it makes me feel clean and happy.


Giorgio Armani: Acqua Di Gioia B+
This is another soft, spring flowers perfume.  Gentle and nice and not challenging.  It's not very strong or complex, but it's a good put-on-and-not-think-about-it perfume.


Giorgio Beverly Hills: Red C-
This is yet another 80's Oriental perfume that my sister, for some reason, passed on to me.  As with others, I'm not fond of it. It's a powerful scent, though.


Givenchy: Dahlia Noir B
This starts as an overwhelming, heavy 80's perfume, but quickly develops into a soft, powdery floral. It still has some intensity, so it's probably best suited for cooler weather. It's not particularly distinctive, just the sort of fragrance you wear when you want to smell nice but not draw attention for what you smell like.

Gucci Envy Me 2 (discontinued) D
This perfume was supposed to be a "green floral fragrance with notes of orange, violet leaf, magnolia, rose, purple heliotrope, patchouli, vanilla and sandalwood." It turns out that the patchouli, vanilla and sandalwood overtakes all the other notes so it ends up smelling like a stereotypical oriental. My daughter described it as smelling "like old lady" and she's right. In other words, I hate it. Still, it won't offend anyone so it doesn't deserve an F.
Gucci No3 (vintage) D
This is another 80's perfume big on aldehydes.  It's somewhat soapy, but still not a fragrance that I particularly enjoy.


Harvey Prince Hello C
This scent is supposed to be a citrusy floral, though to me it smell a lot like a fruit hard candy – though not necessarily a citrus one. Unfortunately, it has that same undertone of vanilla that I hate so much. My husband found the perfume pleasant, however. I will probably wear this from time to time, but I wouldn't buy it.


Harvey Prince: Sincerely D+
When I first smelled this perfume, I liked it quite a bit. It smelled fresh, light, flowery but not too sweet. But there was something discomforting about it, and I finally realized what it was: it reminds me of Avon's Far Away. Indeed, Sincerely was originally named Journey, so I wonder if the similarities were noticed by the perfumer who created it. In any case, there is something in Far Away that makes me hate it, and Sincerely is close enough that I've come to hate it by association. Still, it's a perfume that you can wear without offending anyone but me.


Harvey Prince: Yogini B
I like this perfume. It smells like citrus tempered by other scents, refreshing and grown up.


Helena Rubinstein: Blazer (vintage) C+
This perfume is a musky chipre, very 70'ish.  Not my sort of thing, though it's the sort of perfume my grandmother would have worn back then.


Helena Rubinstein: Courant (vintage) D
Another 70's chypre I can do without.  It's very strong and dark.

Helena Rubinstein: Emotion (vintage) C+
This is another vintage perfume that I have in miniature form.  It came out in 1960 and reflects the scents of the time. It's big on musky aldehydes, it reminds me quite a bit of incense, thought it's sweeter than that.


Helmut Lang Cuiron B+
This is a pretty unusual perfume. It's supposed to be unisex, and I think it is. It reminds me of 4711 without the citrus/sour notes. It's somewhat woodsy and old fashioned, maybe like the varnish in an old desk. It's something to wear when I want to feel different.

Hermes: Un Jardin Sur Le Nil A-
On me, this perfume smells just like grapefruit. I love the smell of grapefruit, specially in summer. It's incredibly refreshing. Unfortunately the perfume does not stay on me at all. I spray it several times a day and nobody can ever tell I'm wearing perfume. I'll use up what I have, but don't plan on buying more.


Imaginary Authors: Falling into the Sea A+
I love this perfume because of just how weird it is. To me it smells exactly like an oakey chardonnay tastes. As soon as I smell it, I can taste the chardonnay. And yet, the smell is also somewhat disturbing. It smells of what you smell like after you've been to the beach for a while: sweat and sunscreen, sand and sea water, and orange peels starting to rot. Indeed, what I find so interesting about this perfume is how I almost find it revolting, and yet I want to smell it. I keep 20 perfume sample vials in a little box and when I open it, all I can smell is this perfume. It's like it's fighting a battle with the other ones and winning. And yet, on me, it's not that strong.


International Cosmetics and Fragrances: Diandra (vintage) A
This is a lovely perfume. I'm not sure how to describe it. It's a morning scent, sweetly dewy, delicate but strong. It's what a vacation in the countryside smells like in a summer morning, before the heat of the midday sun. Just lovely.


This is a really lovely perfume. It's a great mixture of citrus and soft flours with aquatic notes.  It smells like you've come out of a good, relaxing shower.  It's happy and summerly.

Jovan Musk for Women C
I don't know how to describe this other than by saying it smells musky. It's a powdery sweet scent, old lady soft. I don't really like it on me, but it's not offensive.


Juliette Has A Gun Lady Vengeance C-
This is a chypre floral, spicy with strong notes of amber and vanilla. Not my thing at all.

Juliette Has A Gun Not A Perfume A
I got a sample of this perfume and fell in love. It's accurately named, it's not really a perfume. More like a note of something like fresh laundry, which appears and disappears throughout the day. The non-perfume itself has only one aroma compound, Ambroxan. This molecule is usually used as a base for other perfume notes, but here it is the only note and I love it! Unfortunately, a bottle of Not a Perfume costs $90, which I can't make myself spend. So instead, I bought some ambroxan planning to make it myself. What I didn't count on was how hard it was to find perfumers alcohol to mix it with. It's been a year. But it's summer again, and this seems like a fun project to do with the girls.
L`Occitane en Provence: Verbena Eau de Toilette B+
As a kid, lemon scented cologne is all I wore, so this perfume brought memories.  It's just that one note, and it's rather expensive for what it is, but it does smell quite natural.
L'Occitane en Provence: The Vert & Bigarade A+
This perfume is the perfect blend of green tea (yerba mate, actually) and citrus.  I absolutely love it. It makes me feel me. 

Lady Gaga Fame C
This perfume starts strong, with a scent reminiscent to a hard, syrupy, concentrated hard candy. It's very sweet but with it smells almost burnt. I'm trying to remember what specific smell this reminds me of, but so far all I can think of is the caramel made by melting sugar until it becomes brown that you use with flan. It becomes less caramel like as it settles, but still impossibly sweet. Not my thing.
Lanvin: My Sin (vintage) C+
When I was in college I used to collect perfume minis (but not wear them) and this is one from my collection. While this perfume dates to 1924, my bottle is from the late 1980's.  This perfume is heavy in aldehydes, but it softens up with wear.  It basically smells like it looks, a deep amber.  I don't really like this type of perfumes, but this one is better than others.

Mark: Earth (discontinued) A+
This is one of my favorite scents. It's very green and, to me, it smells like a peach orchard. It's a summery scent but I still wear it year round. Fortunately it lasts a long time on me.
I positively adore this perfume, and not just because it bears my name. It's actually perfectly named. Daisies are humble, yet strong, somewhere between a flower and a weed. They have a very green scent, which is not at all sweet. This perfume adds the sweetness. I absolutely love this perfume but it doesn't last long on me, and nobody else can smell it either.


Marc Jacobs Daisy Eau So Fresh A-


Marc Jacobs: Dot B+
I like the fruity heart of this perfume, but it's ultimately too sweet for me.


Marc Jacobs: Honey B
This is not as sweet as I feared, but basically it's a generic sweet white floral. It's pleasant enough, but not particularly interesting. 

Mary Kay: Journey A–
This is another lovely perfume. It starts with a strong brandy smell, but it quickly dissipates leaving behind a soft floral with notes of citrus. It smells fresh and springy.


Mauboussin A La Folie C+
Candy.  It starts like roasted marshmallows or hot buttered toffee, but it eventually looses the burnt quality and just smells like hard candy.  If you want to be eaten, this is the scent for you.  Personally I don't really like it..
What can I say about 4711? It was my mother's favorite cologne when I was growing up. Slightly masculine, with harsh citrus? tones and ridiculously cheap, it's perhaps nostalgia that draws me to it. It's not something that I wear, but it's something that I would wear when I want to be rebellious and nostalgic at the same time. Ultimately, it makes me smile.


Max Factor: Le Jardin  (vintage) B-
Apparently this perfume has existed in various formulations and by different houses.  I have the Max Factor version from the late 80's.  I find perfumes from that era too harsh, but this one is softer and floral, while still smelling sophisticated.  There is some musk there, but it's not overwhelming.
Miss Dior Blooming Bouquet A
This is a great all-around perfume.  It's a powdery floral, but neither too powdery or two floral. It feels sophisticated and well balanced, and pretty clean for a floral.  It seems pretty perfect for any occasion.  I wouldn't call it a favorite perfume, there are scents I enjoy smelling far more.  But this one seems like a great perfume to wear when you don't want to think what else to put on.
MSC Skin Care: Scent 002 alcohol free perfume B+
This is a very interesting perfume oil. While I could list the notes, they are so integrated with one another that I can't tell them apart. It reminds me of perfume soaps, but it doesn't have that sharp edge these usually have. My husband described it as floral and pleasant. After a while it just left my skin feeling perfumed, which is not a bad thing.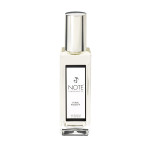 Note: Pink Peony Eau de Parfum A-
I absolutely love this perfume. It's a sweet, flirty, uncomplicated floral. It smells like sweetened iced flower garden fruit tea. You should wear this perfume with a flowy cotton dress while walking on an esplanade. It's a very young scent and yet something in it, the bergamot no doubt, makes it appropriate for someone much older. I'm giving it an A- because while I absolutely love it, my daughter thinks it smell horrible, like garbage.
Olympic Orchids: Red Cattleya B
This perfume gives you a very quick trip through its bases.  It opens with a very nice peach that immediately makes you think of summer. It quickly develops into its other fruity components (apricot and melon, according to the card) before settling as a warm vanilla, apparently balanced with lilac. It makes me think of creme brulee.


This is a soft oriental that reminds me of the scented soaps my grandmother used to keep with the good towels back in the '70s – which, of course, is when this perfume dates for.  It's a grown up perfume, but not my thing.
Oscar de la Renta: Something Blue B-
To me, this is the little perfume that almost could.  I can smell white flowers, some woods but no citrus – and yet this perfume is just screaming from some acidity to make it less wooden.  As it is, it reminds me most of orange blossoms, which in turn, for some reason, make me think of cemeteries.
This perfume is a puzzle. It's both humble and sophisticated. To me it smells like a mixture of citrus and jasmine, two scents that I love. This perfume has an interesting development. It starts very sweet and feminine and then it develops into a very masculine scent. Somehow it goes back and forth between these two scents for a while, before turning into a comforting, motherly, clean scent that it's easy to confuse with your real skin. I'll definitely use up this sample.
Perry Ellis For Women: Portfolio C+
This perfume starts rough, with an overwhelming amber scent.  On me, it mellows into a very sweet honey rose/floral. It's supposed to have citrusy/green notes, but it's hard to smell something over the sweetness.  It's not bad, but I prefer fresher scents.
This is a nice, uncomplicated, floral scent.  It has a lovely jasmine base, softened by some musk and other flowers.  It's a girl dancing in the meadow sort of scent.
This is part of the my philosophy layering collection of several perfumes that can be worn by themselves or combined with one another.  This one is described as being a "sparkling musk", and I wasn't particularly fond of it by itself.  It does help ground truthful, however.
This perfume is just not for me. It harkens back to the 70's, with a patchouli/spicy/amber scent.  Not my thing.
This has to be one of my favorite scents ever.  It's just so fresh, dewy and happy.  Philosophy describes it as a "fruity blossom", and that seems very appropriate. It reminds me of a peachy late harvest chardonnay.
Ralph Lauren: Lauren (vintage) A-
Of all my old perfumes, this one is my favorite.  It's a rich floral with lovely notes of violet and jasmine. It has strong oriental undertones, which situates it well in the 1980's, but the florals break through. Great compromise.  Apparently it has been reformulated.



Revlon: Fire & Ice D
Nope, just nope.  This scent doesn't quite smell like rum, but it makes me think that rum could smell like it if it became even sweeter. The harsh alcohol notes do dissipate after a while, but then you are left with flowers ruled by amber. There is vanilla there too. Basically an oriental and I dislike orientals. My daughter, on the other hand, thought I smelled good when I had it on.


sarabecca is a perfume made only from essential oils.  It's made to be subtle and dwell in the background, and I think it accomplishes that task.  The notes are of white flowers, but they lack their sweetness.  Instead there is an aroma that makes me think of blotting paper, though it's been so many decades since I've smelled that, that I'm likely wrong. My husband described the scent more like baby powder, but I think it's somewhat too acidic for that.
Stella McCarthney: POP D
I really dislike this perfume. It is sweet and has that one particular note that I really dislike that is also present on Avon Far Away, which I thought was vanilla but might be violet (both perfumes have that).  My daughter liked it.
The main note of this perfume is supposed to be rose, but to me it feels like a very light, fresh, greenish floral.  But it doesn't last at all.

Susan G. Komen for the Cure: Promise Me (discontinued) C-
This perfume, produced by TPR Holdings, caused controversy became it actually contains potential cancer-inducing ingredients. The perfume which was originally sold for $59 but only $1.50 from each bottle sold went for cancer research. There is a reason why Susan G. Komen for the Cure has been embroiled in so much controversy. That said, I'm not too fond of the perfume itself.  On my skin, it's impossibly sweet.  It's supposed to be a combination of florals and fruits, but I can only smell the former – perhaps because the sweetness covers up anything else.  It's not an unpleasant perfume if smelled from far away, though.
Thierry Mugler: Violette Angel (discontinued) C
On me, this perfume mostly smells like patchouli. It's powdery and contained, but it's not my favorite scent by far. I used to like this, so I wonder if it has changed now that I'm at the bottom of the bottle.

Tocca: Cleopatra C
This fragrance is OK.  When the citrus and flowery notes break through I rather like it, when it's the musk and patchouli I smell, I don't. Unfortunately there is too much of the latter.
This is a romantic, soft, pretty perfume. It brings mind the image of perfumed handkerchiefs and love letters. It's definitely well balanced.  It's probably too "perfumy" for me, however, but it does bring me back to my childhood.

I probably shouldn't even have bothered testing this fragrance, as I don't like vanilla in my perfumes (with some exceptions). But I did and regret it as I truly hate this fragrance. On the plus side, this is a good size sample for anyone who does like the perfume. On the minus side, it doesn't have a sprayer.
This is a fresh, crisp, dewy fragrance.  Totally my style.


Tokyo Milk: Tainted Love No. 62 C
A pretty stereotypical oriental, not as harsh as some. 

Tory Burch B
This is another lovely summer scent, heavy enough to wear in the evening. I'm not sure how to describe it other than sweet and flowery and well balanced. It isn't, however, exceptional. It smells nice but not interestingly so.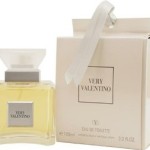 Valentino: Very Valentino eau de toilette (discontinued) C-
This is another "old lady scent". It's a heavy floral, which a sharp vanilla undertone. It's very adult, sophisticated even, but not my thing at all.

Vert Mont Perfumery: Eros B+
I'm not incredibly fond of perfume oils to wear as fragrances, but I enjoy the occasional one. This is one of them. I starts smelling mostly herbal and blunt, more like a body or medicinal oil than anything. Later, it develops into a pretty nice, soft, soapy, clean fragrance, sweet enough to smell feminine. It's very much an after bath scent that leaves you feeling clean, feminine and you. Beware, while the oil starts very subtle, it grows to envelop you, so don't put too much.