The first photo is that of my daughter.  She is a bright and happy 16-year old Latina girl who is the light of my life.
The second photo is Elena Mondragon, a bright and happy 16 yo Latina girl who was shot to death by Fremont police, while she was riding as a passenger in a car they were pursuing.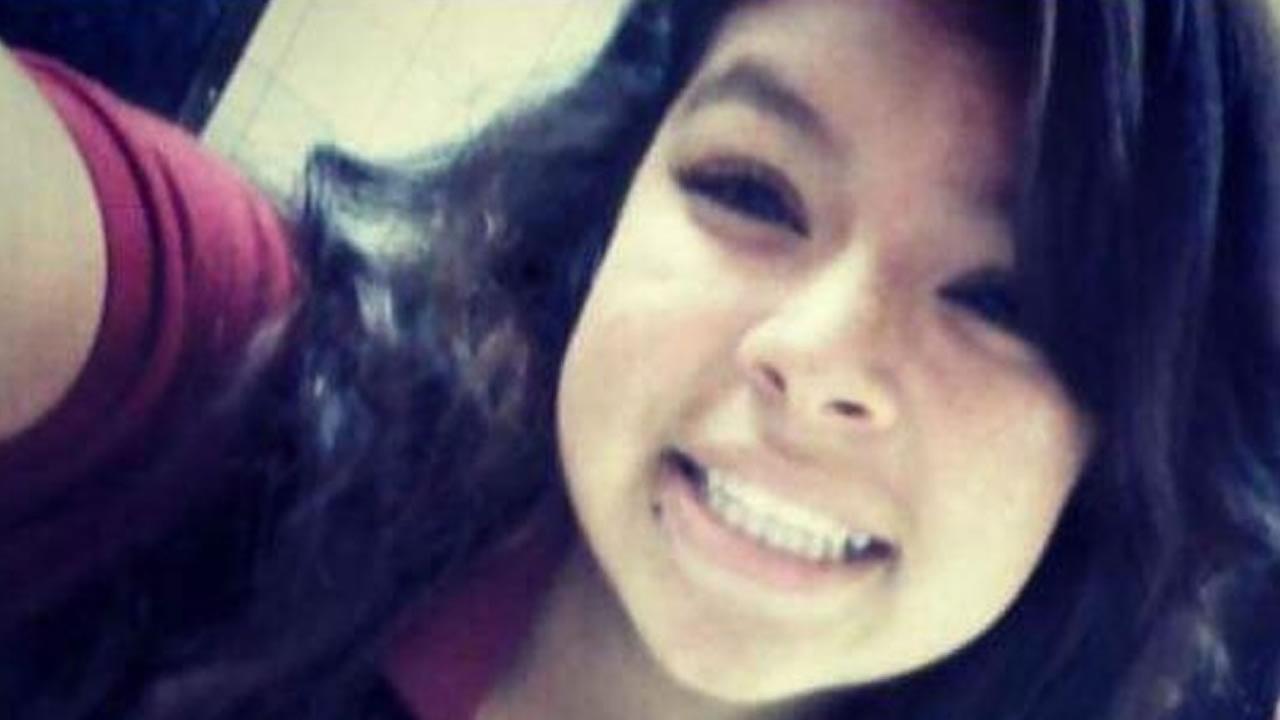 Fremont police gave Alameda County DA Nancy O'Malley a $10,000 campaign contribution and O'Malley promptly decided that Elena's killing was justified. That, for O'Malley, is how much the life of a Latina girl is worth, payable to her.
Who will be next? With a DA who will not prosecute police killings as she fills her pockets with campaign contributions from killer cops, are any of our children safe? Over a hundred community members have been killed by law enforcement officers in Alameda County since O'Malley has been DA. Not a single one was prosecuted.
Please, if you live in Alameda County, vote for Pamela Price​ for DA. I don't care if it's the only vote you cast. For our children's sake, don't let a racist, human rights violating DA stay in office!
(Note: if you want other voting recommendations, check out this guide for Alameda County and this guide for elsewhere in California – but whatever you do, please vote for Pamela Price and ask your friends in Alameda County to do the same)

---
La primera foto es la de mi hija, Michaela.  Tiene 16 años, muchos sueños y muchas esperanzas.  Es la luz de mi vida.
La segunda foto es la de Elena Mondragon, quien tenía también 16 años, muchos sueños y esperanzas el año pasado, cuando fue acribillada por la policía de la ciudad de Fremont.  Iba como pasajera en un auto que la policía decidió perseguir.
Los policías de Fremont le dieron una contribución de $10,000 a la campaña de Nancy O'Malley, la fiscal del condado de Alameda.  Poco después, O'Malley decidió que el asesinato de Elena estaba justificado.  Diez mil dólares en su bolsillo es lo que la vida de una jovencita Latina le vale a Nancy O'Malley.
Cual de nuestras hijas o hijos será el próximo? O'Malley no ha perseguido a ninguno de los policías que mató a miembros de nuestra comunidad – sin embargo ha tomado decenas de miles de dólares en contribuciones de los sindicatos de policías.
Si Ud. vive en el condado de Alameda, por favor vótele a  Pamela Price​ para Fiscal del Distrito.  Por la vida de nuestros hijos e hijas, no deje que una fiscal racista y violadora de los derechos humanos siga en su puesto.
Y por favor comparta esta nota con todos sus amigos.